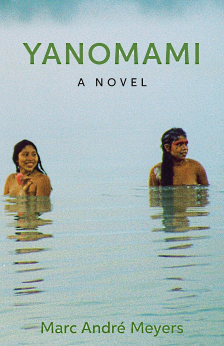 Synopsis
A ruthless mining company's greed threatens a Yanomami Indian village as a guerrilla leader's daughter vows to carry on his legacy in the adventure novel Yanomami.
Berkeley student Natasha Chauny returns to Colombia's San Vicente del Caguan to pay respects to her father, Comandante Paulo, after he's assassinated. She reads his journals, which describe Paulo's disenchantment with the FARC guerrilla movement and his newly discovered dedication to the Amazon Indians.
After visiting her father's former comrades, Natasha stops at a nearby Yanomami village bordering Brazil. Her visit coincides with a mining company's plot to displace the Indians and mine a deposit of cassiterite worth millions of dollars without giving them a share.
Mercenaries and the Yanomami will clash—with the village's future at stake. How much is Natasha willing to risk to follow in her father's footsteps when the fighting begins?
Feel the Yanomami's pleas for help as author Marc André Meyers, a distinguished professor of materials science at the University of California, San Diego, exposes the methods that mining companies use to take over native inhabitants' lands. It's an adventure worth reading and an up-close look at the dangers that the Yanomami face in South America.